CNET uses AI to write generic, sometimes incorrect, search engine text on financial topics. The American technology magazine stops the practice after much criticism.
In mid-January, search engine content specialist Gael Breton discovered that CNET had published more than 70 financial advice articles optimized for Google using "automated technology". The articles were published under the name "CNET Money Staff", which was later changed to "CNET Money". This is not a clear attribution to a robot-editor.
CNET confirmed its use of AI technology for general financial stories shortly after Breton's revelation. The magazine said it wanted to "see if technology can help our team of busy reporters and editors cover stories from a 360-degree perspective."
Although CNET said the copy was thoroughly reviewed before publication, some of it contained glaring errors. This is particularly serious because articles about personal finance often include advertisements for financial products, some of which are pay-for-performance.
CNET backs down on AI-generated copy
According to a revelation from CNET competitor The Verge, the publisher's executives have now communicated internally that they no longer wish to publish AI-generated texts at this time. Editor-in-Chief Connie Guglielmo says the accusation that CNET secretly published the AI ​​texts is inappropriate: the magazine did so "quietly."
The CNET team would have had little information on the technology used. Red Ventures is said to have developed the system. The publishing group acquired CNET in 2020. CNET's management team plans to provide employees with more information about the AI ​​tool and a preview in the coming days.
Other referral portals such as Bankrate and Creditcards.com would also forego AI-generated content for the time being. Like CNET, Red Ventures owns it.
Red Ventures has also developed a text tool that automatically inserts current figures, such as interest rates, into financial articles. This tool will remain operational.
CNET as a model for SEO spammers
CNET's AI text strategy, successful at least in Google's rankings, forced Google's research team to justify themselves, as they had previously announced that they would treat AI-generated text as spam.
Recommendation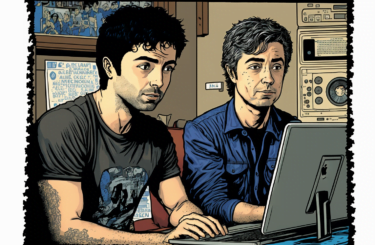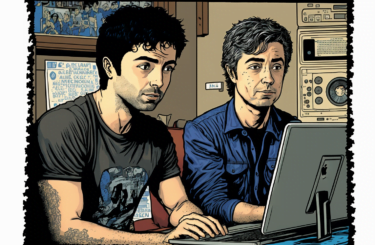 Google search spokesman Danny Sullivan explained CNET's strong rankings by saying that Google focuses on "useful content" rather than how content is created. The goal is to remove unnecessary content from search, Sullivan said. Whether it's written by humans or machines doesn't matter, he added.
Some SEO professionals interpret Sullivan's statement as a free pass to target masses of AI-generated text for good Google rankings. Even errors in CNET's text had no effect on Google's search engine.
In addition to ChatGPT, this poses another risk to Google's core business: if the search giant does not get a handle on AI spamming, it will cause Google's search results to be devalued and thus hit its main source. of income.
Caught between chatbot research and the threat of AI spam, Google must adapt its products to a new era. According to the New York Times, this transformation is already well under way.
It's debatable whether CNET's success is so easy for SEOs to replicate: Ranking AI copy benefits as much as human copy from CNET's well-known and highly-linked publishing brand.
Google may manage to treat AI text differently depending on where it comes from. This would give publishers more leeway in automation techniques, while AI spamming could still be limited by Google.
However, this process would likely require enormous coordination on Google's part and would hardly be fair. In addition, Google could be forced to justify itself if it were to use AI text tools for search results itself in the future, for example in the form of a chatbot.