Why is AI a priority at Google? This is explained by high-ranking representatives of the Internet search giant in a new article. The timing of publication is more exciting than its content.
While OpenAI makes its products available as soon as possible and iteratively develops them based on user feedback, Google is hesitant to market its AI technology directly to end users.
That could change this year: Sparrow, Deepmind's potential competitor for ChatGPT, is about to enter beta testing, according to Demis Hassabis, CEO of Deepmind.
At the same time, senior representatives from Alphabet, Google and Deepmind issued a detailed statement. "Why we are focusing on AI (and to what end)", is signed by Hassabis, Google CEO Sundar Pichai, Google Brain lead developer Jeff Dean, Google Vice President of Engineering Marian Croak and senior vice president of technology and society James Manyka.
Google warns of AI risks and acknowledges its own responsibility
"This is an exciting time in the development of AI," they write. "Our approach to developing and harnessing the potential of AI is grounded in our founding mission – to organize the world's information and make it universally accessible and useful – and is shaped by our commitment to improving the lives of as many people as possible. We believe that AI is now, more than ever, essential to fulfilling this mission and this commitment."
From the flowery talk of what Google will use AI for and how it will go about it, one thing is clear: progress, but not at any price. The potential impact of AI is too big to take lightly, according to Google.
"We understand that AI, as a still-emerging technology, poses diverse and evolving complexities and risks. Our development and use of AI must take these risks into account. That is why, as company, we consider it imperative to pursue AI responsibly."

Google
According to Google, the risks of AI include:
Doesn't work as expected
It relies on data that is not used appropriately and responsibly
It is used in a dangerous way
It is misused or used in a harmful way by its developers or users
Creates or reinforces negative societal biases
Creates or exacerbates cybersecurity risks
Creates or exacerbates information risks
Gives the impression of having abilities that he actually does not have
Creates or exacerbates inequality or other socio-economic harms
Two of the five chapters are devoted to "responsible AI", in which Google insists on the need for collaboration between the different drivers of innovation.
Google responds to market speculation
Google has made similar remarks in the past about the use of artificial intelligence in everyday life. The document summarizes them, but the authors do not share any new ideas in their nine-page article.
Recommendation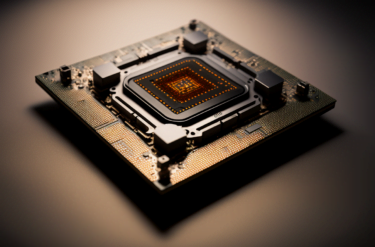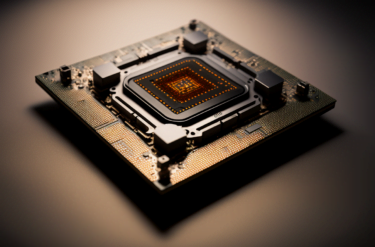 But the timing is interesting: given recent events – such as Google's alleged "code red" due to the success of ChatGPT, or Sam Altman's promise to develop secure GPT-4 – Google's article may be read as an explanation of why the company has yet to respond or anticipate the success of ChatGPT.
The document could also serve to reassure investors. After all, OpenAI is backed by big tech competitor Microsoft, which is supposedly reinventing its Bing search engine with ChatGPT. With paper, Google management shows care, ambition and foresight.
An AI roadmap for Google Search is not mentioned in the document. Search is only mentioned in one place, but it is well known that Google has been equipping Internet search with linguistic models for years, for example for auto-completion. According to the document, Google also uses AI for Maps, Photos, Workspace and Android smartphones in general.
Besides security concerns, AI could also have a significant impact on Google's existing search business model. It could also set back Google's AI ambitions as it faces the so-called "innovator's dilemma". Business models are not a topic in the document.
Google positioned itself as an AI-centric company in May 2018. At the time, it said AI would be at the heart of every Google product going forward. The research department has been renamed Google AI.